Popular Pakistani Fashion Designers
A very well statement was said by Mark Twain. An American author "Clothes make a man. A naked man does not influence society". Fashion is the language of mind, body, and soul. It's not just wearing clothes.
But yet it'd a lifestyle which means partying or one should celebrate everything. We see a lot of faces in the fashion industries all around the world. Pakistan with no hesitation is the country with the rapidly growing fashion industries.
Here we go through some of the well-known faces of the Pakistan fashion industry which are known by people interested in changing their lifestyle and trends all around the world. They sort out not only the nation but all around the world. Countries such as America, Dubai, United Arab Emirates, India, Bangladesh, Italy, Malaysia and much more.
Have a look at a short description of their fashion career story, how they get started and they are succeeded. Today we will discuss the popular Pakistani fashion designers list.
Hassan Shaharyar Yasin
Hassan Shaharyar Yasin is a big name in the fashion industry for some era. Ha was born in Lahore and still lives there. The man started his career as a fashion choreographer and had been working in fashion and style since 1994. Graduated from Pakistan school of fashion design in 2000, yet hold a connection with La Chambre Syndicate De Couture Parisienne, France.
He very well knows fashion designers all around in the world except Pakistan. He is topping the list of most popular Pakistani fashion designers. This man is well-known as the king of the fashion industry. He worked as both a choreographer and a fashion designer in many shows.
The most known famous south Asian label that was first launched in 2000 starting as bridal wear and formal wear couture house, but yet HSY brand jewelry line is also producing. He is a bridal couture professional. HSY outlets are successfully running all around the world. HSY clothing has estimate 14 display centers worldwide, in Saudi Arabia, USA, UK, UAE, and Pakistan. That's why it is known as the top popular fashion designer brand of Pakistan. HSY has also started show Tonite with HSY on HUM TV.
Deepak Perwani
Deepak Perwani is not only a famous fashion designer but an actor too. He is also one of the most important members of the Hindu Sindhi community in Pakistan. His collection is a name of elegance.
The industry is blessed with the most wonderful varieties of clothes by him. Initially, he started to design luxury dresses, and his bridal dress line got very much success. He took part nationally and internationally shows.
Maria B
Maria B is a very popular name for dress collection in the fashion world nowadays. Her dress collections are unique, amazing, and trendy and updated just according to modern fashion trends. Maria B designed an amazing collection of lawn in the year of 2014 or fashion lovers girls.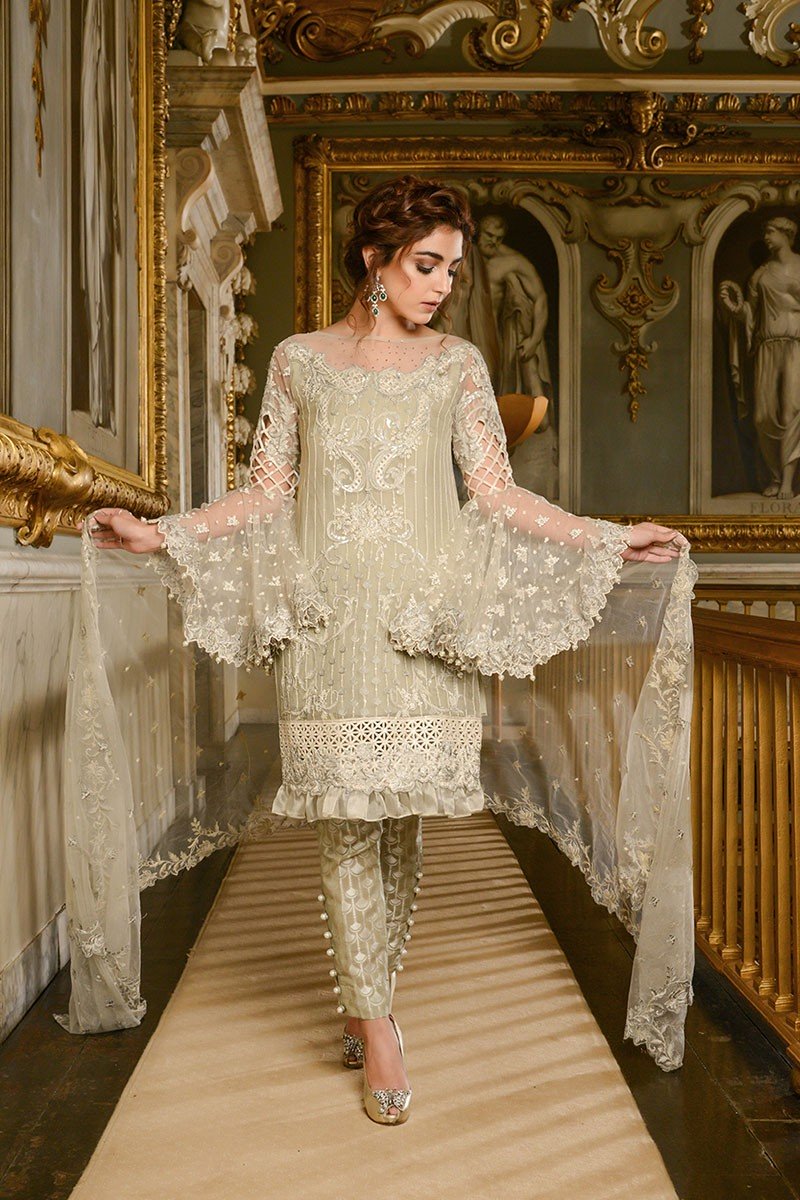 Maria also introduced simple lawn prints with fancy, elegant necklines which add extra beauty to the simple suit. The brand is popular for its unique three-piece suits traditional salwar, kameez, dupatta design. She is one of the leading and top Pakistani designers. She has other labels like M.kids, M.brides, Maria B Cotton, and linen, evening wear, Maria B Lawn, casual collection and much more.
Shamaeel Ansari
For the three opulent decades, Shamaeel Ansari more fittingly known by her sobriquet, the czarina of style is among a handful of designers who continue to forge south Asian fashion's esprit de crop. Her signature couture collections are possessed with a quality of luxury and grandeur that trace their provenance, through her background and ancestral heritage, to the tiger of Mysore, tipu sultan.
Contrast that with Shamaeel's seasonal prêt collection where the quality and spirit of the brand are presented to customers in a more value-conscious way. She made fashion and history in the 1990s with a series of shows that were performed on location against historical backgrounds. These include the gloriously intricate Hindu gymkhana, and possibly the great remembered and most imitate show to date, the orient express, held at the city station, Karachi. Shamaeel pioneer the designer lawn market in Pakistan through her partnership with the crescent group of industries. From 2009-2012, she was a leader in the lawn industry for the international supply of mass apparel fabric and was ranked for three consecutive years among the top 5 in the lawn market.
Sana Haswani and Safinaz Muneer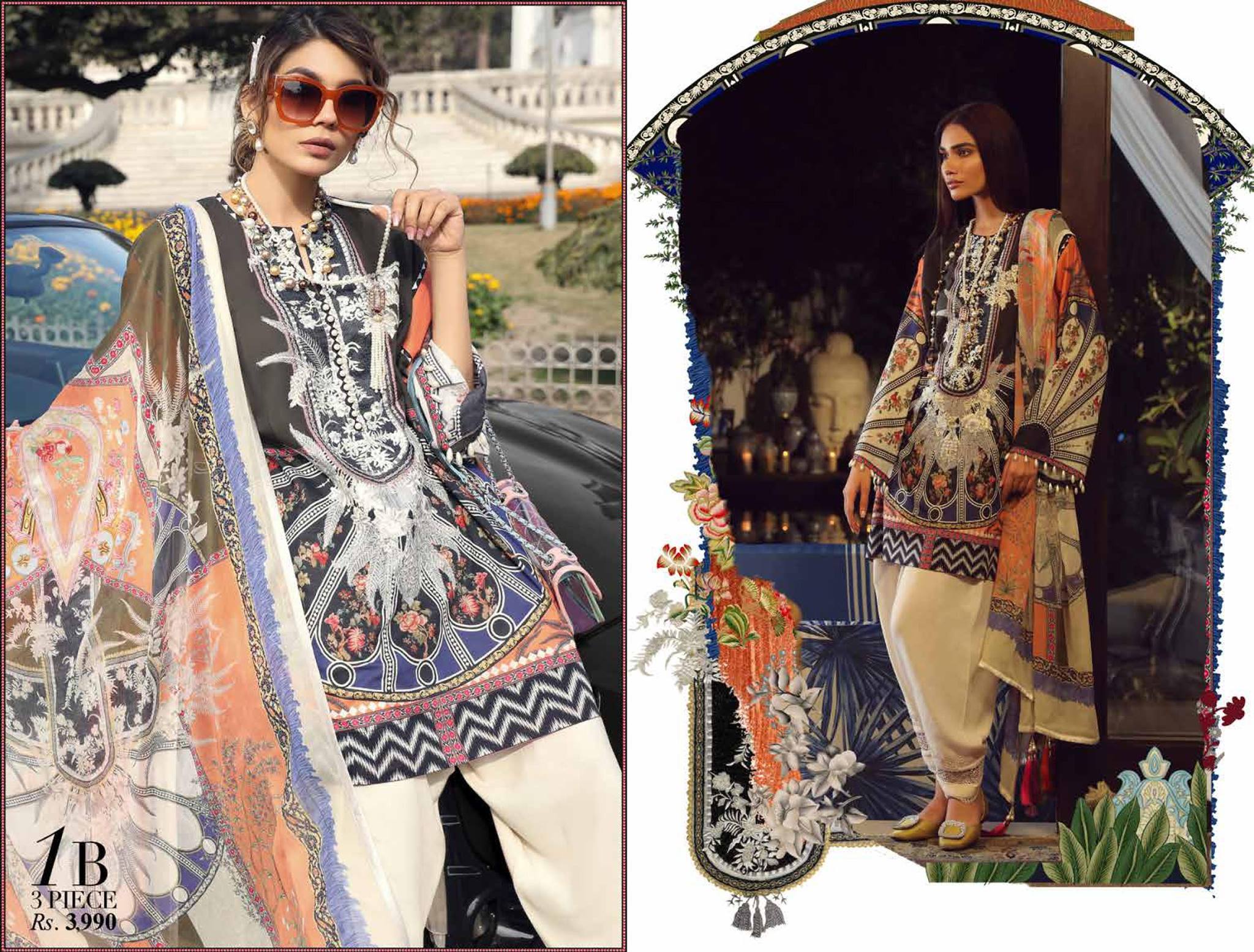 Here we come to the most popular name "Sana Safinaz", a combine collaboration of two gorgeous ladies Sana Haswani and Safinaz Muneer. The international Sana Safinaz USA is serving the fashion business for almost 25 years. The couture, bridal wear, lawn by Sana Safinaz is the high demand of the market nowadays. Especially the lawn prints are way too amazing.
739