Road Trip Planning Tips For Young Drivers
Everyone would like to go for a road trip at least once in their lifetime. Although road trips are fun, they have their own set of challenges. Young travellers who have never experienced road trips before may face difficulties during preparation. Note that you don't have to own a car to go on a road trip. You may opt for DAL rental car service if you don't have a car. The following are preparation tips to put in mind when planning for a road trip.
1. Plan Everything
You need to plan and organise everything to have a safe and pleasant time on your journey. Early planning will ensure that you don't forget anything. Last-minute excursions may force you to make spontaneous decisions that can be costly in the long run. Ensure that you know where you are going.
Having the GPS of where you are going on your phone is not enough. GPS systems are not perfect. Therefore, you should use both the GPS and the old school maps. Ensure that the map has all the directions and is current. Also, check if there is any road construction on the rout that you are planning to take.
Also, ensure that you plan for the weather, especially if you are going for a ski trip. Newbies may find the conditions to be worse than they anticipated. Taking dangerous trips may be too risky for new drivers.
2. Visit a Trusted Mechanic
Investing in new tires or changing oil doesn't make your car to be roadworthy. Therefore, your mechanic should be the one to decide the vehicle is roadworthy or not. There are problems that your mechanic may not predict. However, you should eliminate apparent issues such as tires. Plan for unexpected expenses such as tires to ensure that you don't get stranded when one blows.
3. Have an Emergency Kit
A basic first aid kit is a must for every driver. Your emergency kit should have extensive items if you plan to go for a road trip. For instance, you need a jack and spare tire in case of punctures. Purchase a tire gauge to help you check the pressure while on the road. Also, ensure that you carry a life hammer that can help break the glass from the inside in case your car plunges into a river or lake.
Make sure that you purchase jumper cables and essential tools, and learn how to use them. It's necessary to have them in hand even if you don't know how to use them. You will be able to find someone who knows how to jump-start a car.
The weather conditions should dictate the type of kit to carry along. For example, you should carry warm clothes, water, blankets, a flashlight, food, matches, flares, and an extra phone battery if you plan to travel during the winter seasons. You need to be safe, smart, and well-prepared.
4. Budget Well
Driving is much cheaper than flying but still has hidden costs. Include food and accommodation in your budget, as well as any other thing that you plan to do along the way. Also, ensure that you save some cash even if you have a substantial budget. It will ensure that you have extra money for fun.
For example, look for budget-friendly gas stations before you fill up your car. Also, reduce the weight of your cargo and drive the speed limit. Aggressive driving is unsafe and consumes a lot of gas.
Ensure that you pack your food in a cooler. Packed food is nutritious than fast food along the road. It will also save you some bucks. It saves you time since you can eat when you want.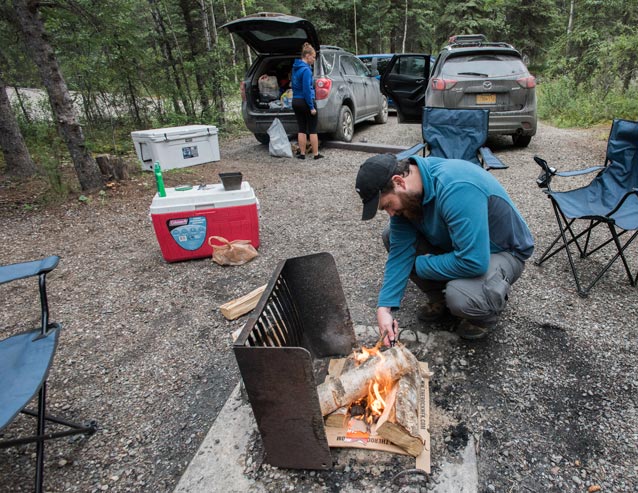 5. Plan Your Rest Stops
It's important to have occasional rest stops while driving. Experts suggest that you should get out of the car and stretch your body every two hours. Ensure that you plan for these stops. You may rest during meal times.
Conclusion
Consider the above tips when planning for a road trip. Above all, ensure that you enjoy yourself. Bring the music, but ensure that it's not too loud since it can be a distraction. Don't plan on making calls or texting while driving. Be realistic with the distance to avoid too much pressure. Ensure that you stay hydrated and have good night rest before you start your journey.
149