ASUS Chromebook C213NA: The First Of The Next Generation
In the modern tech-world, chromebooks have been making a significant impact with their impeccable features and sustaining reliability. The ASUS Chromebook C213NA, will also make your standard requirements get fulfilled to an appropriate amount of comfort. With its powerful specs on paper, we found this laptop in UK a very budget-friendly and brilliant option for a regular user. This laptop doesn't confine itself to the educational conveniences, but also improvises its features to serve the work community as well as traditional users.
This easy-to-use Chromebook power-packs itself with enough features, also eradicating malware hazards and virus alerts. You can rely on ASUS Chromebook C213NA for your teens or use yourself too, with its better build, flexible construction and potent ability. We have reviewed this Chromebook in all its aspects, to make it more clear for you.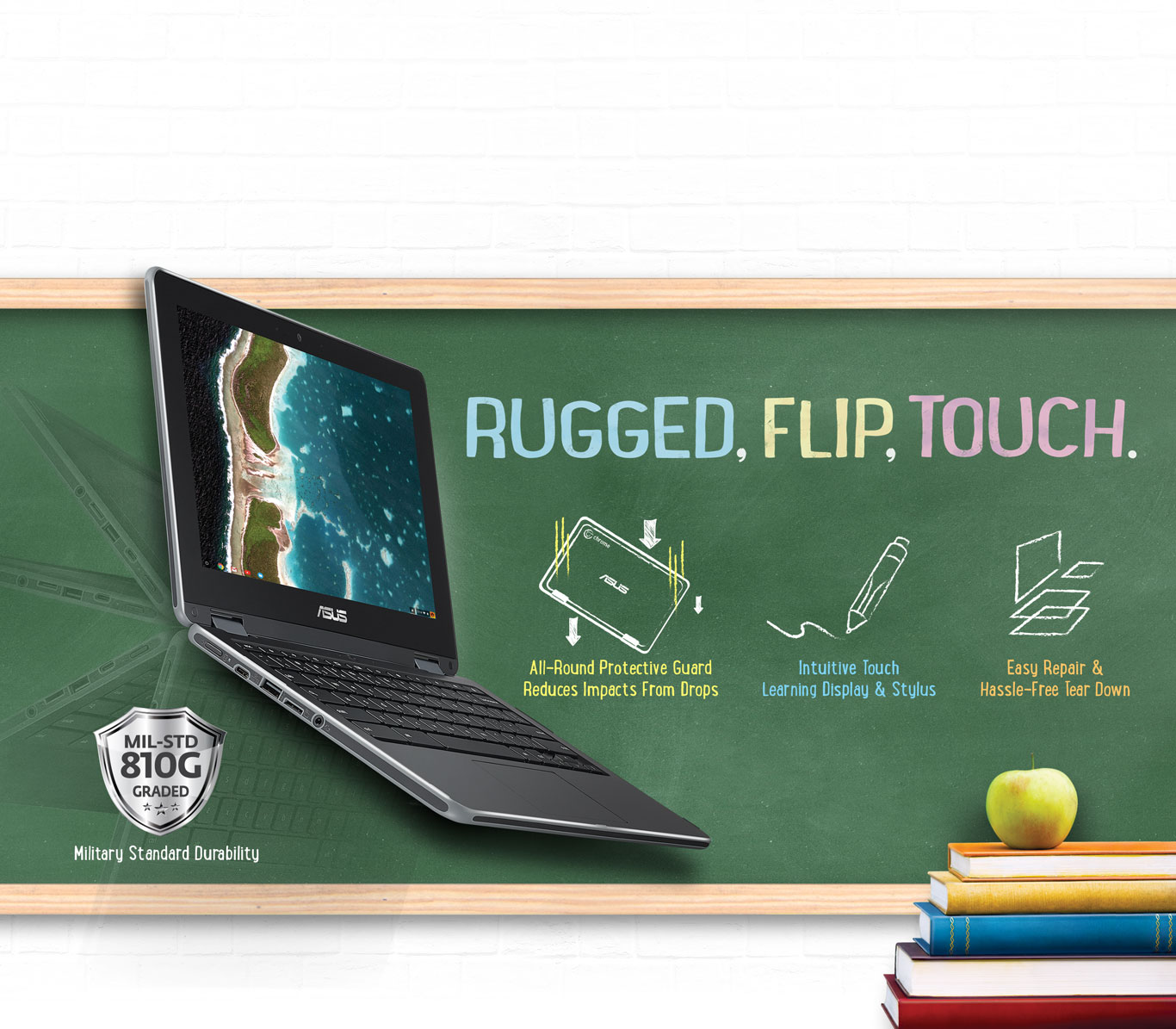 SPECS LIST
Processor: Intel Celeron N3350 | 1.1 GHz Max Turbo Speed | 2.4 GHz
RAM & Storage: 4GB RAM, 32GB eMMC
Display: 11.6 inches Touchscreen with HD+ Display & (1600 x 900) Resolution
GPU: Integrated Graphics Intel HD
OS: Google OSChrome
Bluetooth: 4.0
Connectivity: 2 USB 3.0 / 3.1 Gen1 ports, 1 Display Port and 3.5mm audio pin, micro++SD card reader, 1 Type-C USB Port
Touchpad: 3.8 x 2.1 inches
 DISPLAY & DESIGN
A durable design, with flexible build and rocky outlook makes this one a stylish Chromebook, with 11.6 inches touchscreen. ASUS hasn't left this one out, for covering it with secured rubber layers, so its easier to carry it around with less fear of falling. The inside of the cover is as resilient as it is from outside, along with sturdy hinges which keeps it secure. The spill-proof keyboard with a seamless Trackpad gives it an extra go and can be easily repaired as well. Great build for all youngsters out there!
THE PRICE POINT
The most pleasant opportunity, this Chromebook offers us is its highly economical price point, which comparatively offers us much more value for money. The ASUS C213NA wraps up in £299.99, which is unimaginably a great set with solid features.
CPU & STORAGE
When we talk about the speed, this laptop comprehends nicely with a combination of Intel Celeron N3350 processor and 4GB RAM. The processor in it will obviously not give inherently fast processing but, for running several tasks or even playing general videos this will be precisely credible. It will not come as surprise, if you run extremely heavy software on it and it shows a tad bit of slow capacity. The storage with 32GB eMMC makes up for it, with its RAM and processor, letting you run multiple browsing tabs all at once.
BATTERY LIFE
Undoubtedly, you get a brilliant battery performance with this one, over-working all its abilities, where it crosses your expectations. Yes! The battery runs up to more than 10 hours with 46 Wh Lithium-Polymer battery power. Supercool for youngsters, kids or even adults who are on run most of times and chronic of using laptop for their contemporary tasks or amusement.
SOFTWARE & CONNECTIVITY
The ASUS Chromebook provides us operating system of Chrome, which is just likely to Google chrome browser. The latest advancements included with this OS let us use several apps, pages and documents in a smooth flow. The speakers in this device also add in one of the best features of this Chromebook. Other than general ports, an SDcard slot, it also delivers us a Type-C USB port, which is great!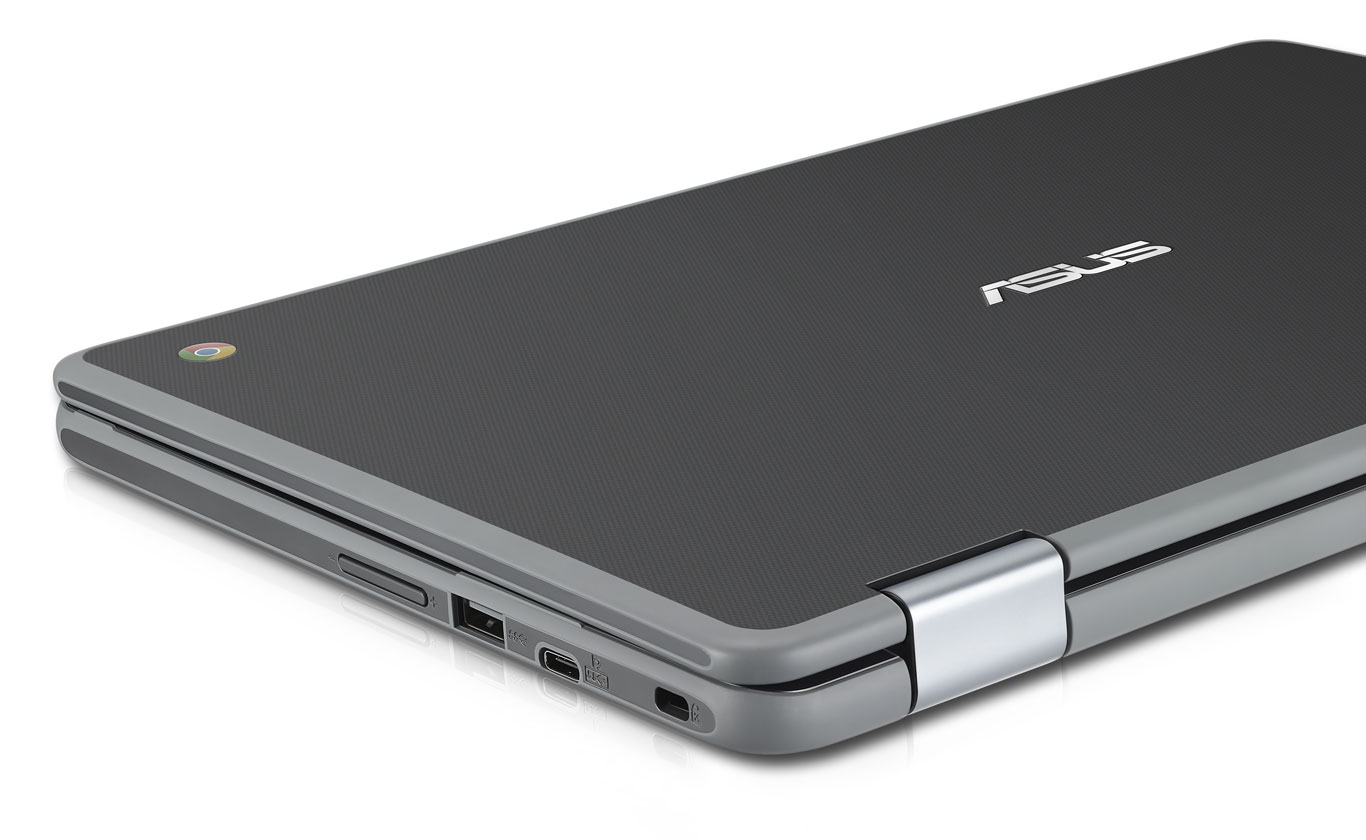 TO BUY IT OR NOT?
Here comes your choice on what you prefer. Well to give an overview, this device works best for all young teens out there, who really need to get their every-day virtual regularities done, whether it's randomly playing around on the internet, or finishing some online lectures and assignment. Not to miss, this device also works well enough for people, who ride all day around and need the use of portable lightweight Chromebook that performs sufficiently for their minimal tasks. You can check out some more affordable options to buy laptops in UK, also at our webstore LaptopOutlet. Don't forget to choose wisely!
38